Shopify Case Study: inkbox
Building long-term loyalty with temporary tattoos
Want to know how quickly a rewards program can drive an impact for your brand? inkbox was able to significantly increase revenue, social sharing, and repeat purchases with the help of a Smile.io rewards program in just one month, and have experienced incredible growth since!
+28% repeat purchase rate
+412% UGC organic reach YoY
889K community members
$297K member revenue
Check out the results for yourself, and discover how a brand that encourages "temporary bad decisions" made a fantastic long-term decision with rewards.
Download Case Study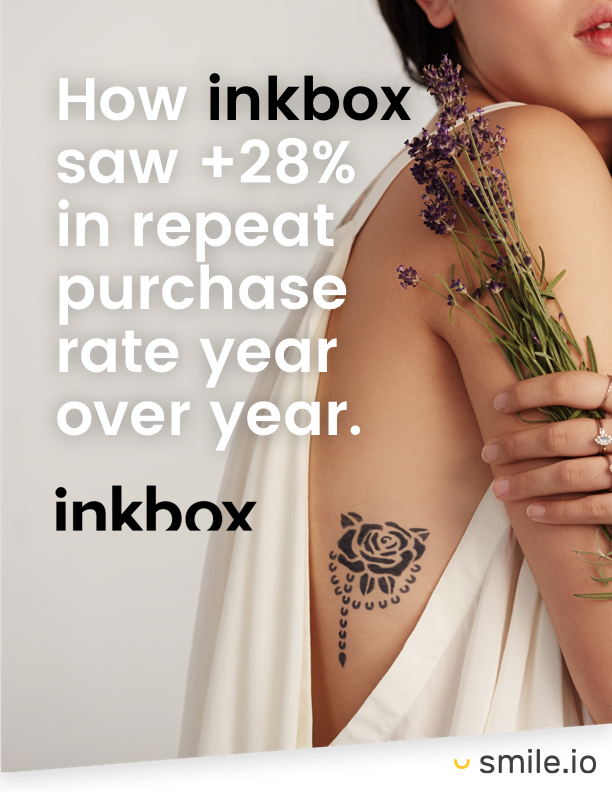 "In the first month after we launched our inkfam program, we saw an 80% increase in repeat purchases and issued over 3 million points to our 70K loyalty members."
- Tyler Handley (Co-Founder & CEO, inkbox)