Shopify Case Study: Run Gum
Setting the pace with customer rewards
Whether you're an athlete or not, Run Gum's success with customer rewards is sure to get your heart racing. Between a stellar conversion rate and impressive repeat purchase rate, there's a reason they're running ahead of the competition.
+200% Repeat Purchase Rate
+20% Annual Revenue
+24% Conversion Rate
37.5K Reward Member Revenue
Find out how they built a program by combining the powers of ReCharge and Smile.io, and see what success they've achieved in only three months.
Download Case Study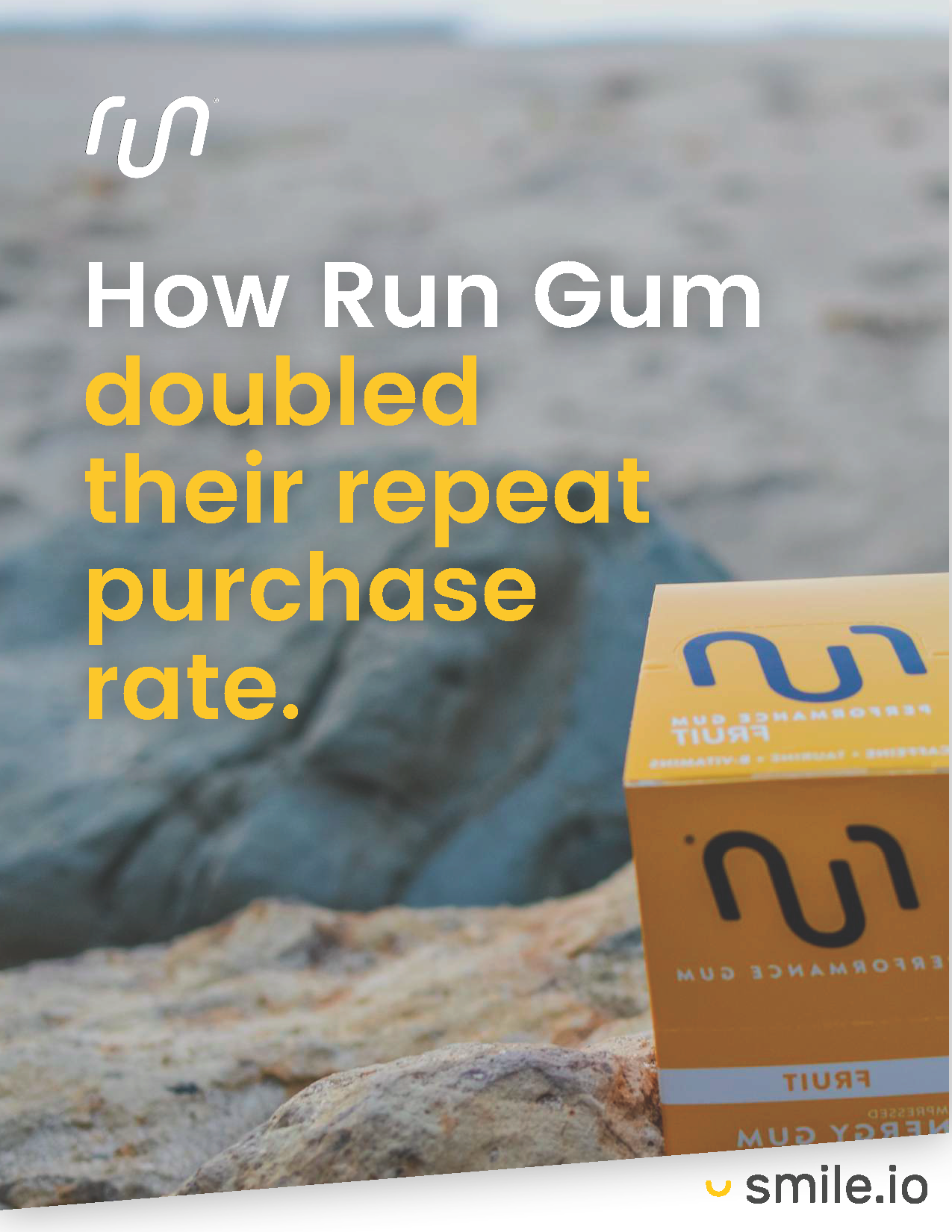 "Having a customer experience that is engaging and that can cater to everyone's wants is crucial. Smile.io allows us to create an engaging experience for customers with every order."
- Nathan Woods (COO & Chief of Staff, Run Gum)