Case Study: SweetLegs
Building an effective rewards program fast
SweetLegs has found incredible success with a brand community committed to their body positive values and incredible range of products. This incredible loyalty is what inspired them to build a rewards program that saw incredible results.
Less than 24 hours to build
More than 25K program members
58% redemption rate
SweetLegs is only one of thousands of brands who have found success with Smile. Learn more about how they strengthened their community with rewards, and how you can too!
Download Case Study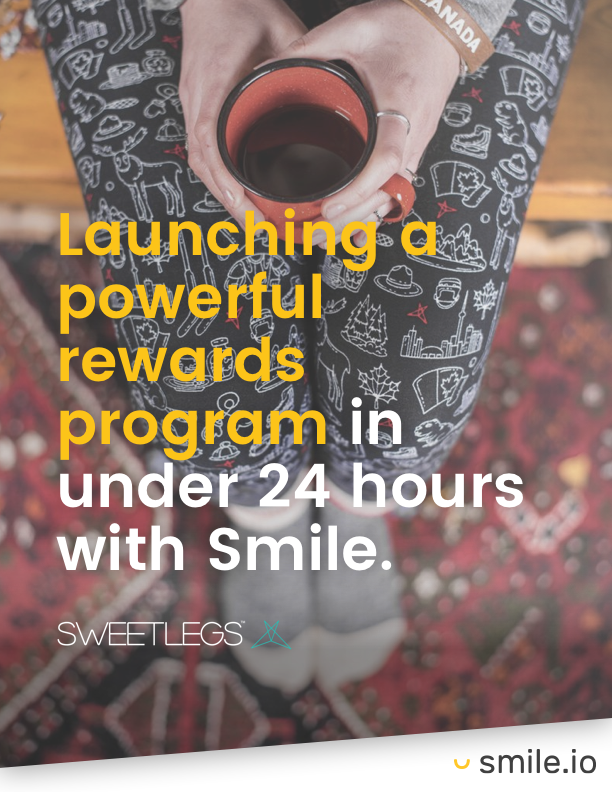 "After months of dealing with another company and all of these empty promises, we had a solution that was working in hours with Smile."
- Chris Pafiolis (Founder & Director of Business Development, SweetLegs)