Case Study: Unique Vintage
A unique take on customer loyalty
Whether you're new to "geek chic" fashion or not, Unique Vintage has been delivering a fantastic customer experience with the help of their Devoted Darlings loyalty program. Since launching their program, they've had unbelievable success that includes:
+58% customer lifetime value for program members
+48% orders from program members
+10% average order value for program members
With these huge wins (and more!), Unique Vintage's loyalty program is a fantastic place to draw inspiration on how to build your own powerful program that turns ordinary customers into extraordinary advocates.
Download Case Study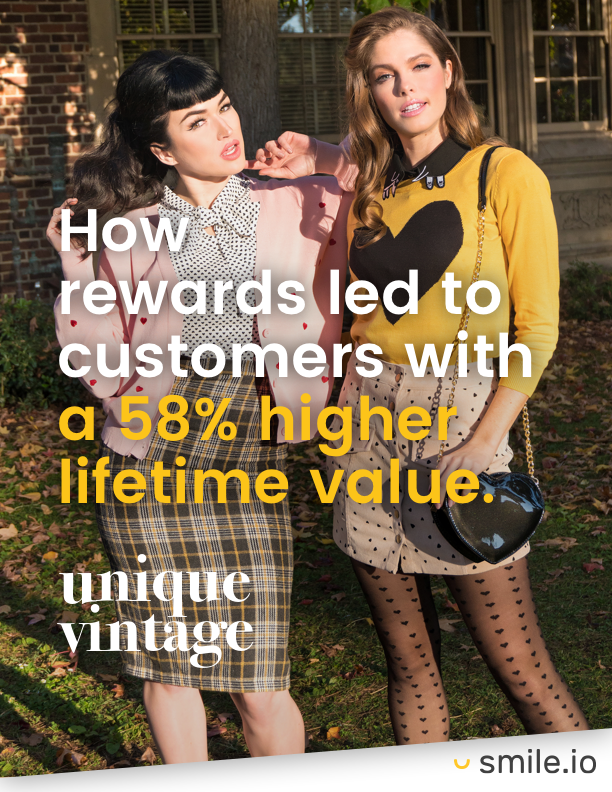 "With Smile, it was as easy as logging in, setting up the program and emails the way we wanted, importing our existing customers, and making it live."
- Meghan Fitzgerald (Graphic Designer, Unique Vintage)