15 Ways to Get Your First Engaged Program Member
You've launched your rewards program - now what?
Ever wondered what you have to do to get customers to join your rewards program?
If you're stressing over how to get your first excited customer, you don't have to be! We've put together a list of the 15 best ways to get customers excited about your program, and paired each of them with something you can do right now to help your program succeed.
So stop wondering and start doing - it's easier than you think!
Download eBook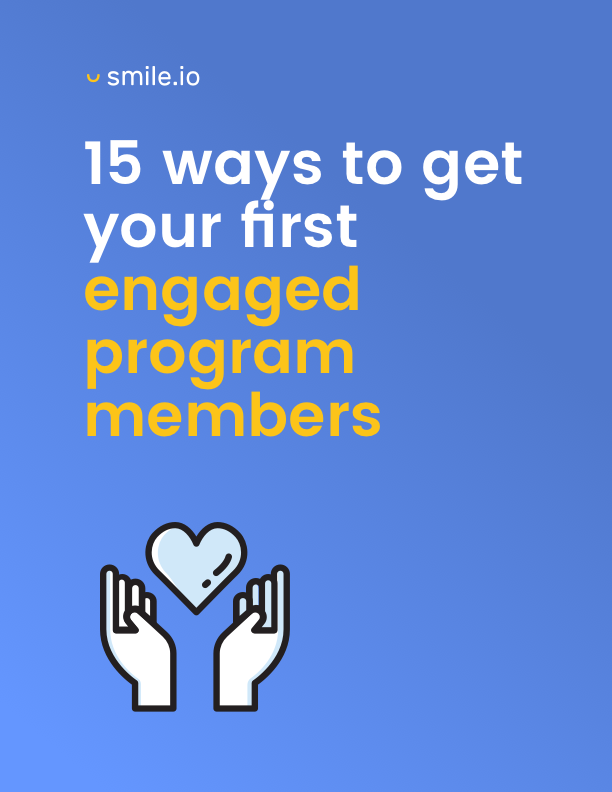 "The best way to get your customers engaged is to have fun with your program. After all, isn't that what it's for?"
- Kirsten Burkard (Reward Marketing Specialist, Smile.io)