The Expert's Guide to Boosting Program Engagement
Take your rewards program to the next level
Are you having trouble getting your customers to engage with your rewards program? Maybe you're not even sure how engaged your members actually are?
If this sounds like you, you've come to the right place. The "Expert's Guide to Boosting Rewards Program Engagement" is intended for anyone that's either starting a new program or looking to improve an existing one. You'll learn all about valuable metrics that directly impact your engagement rates, with tips to help you both measure and leverage them to boost your program's engagement.
Download eBook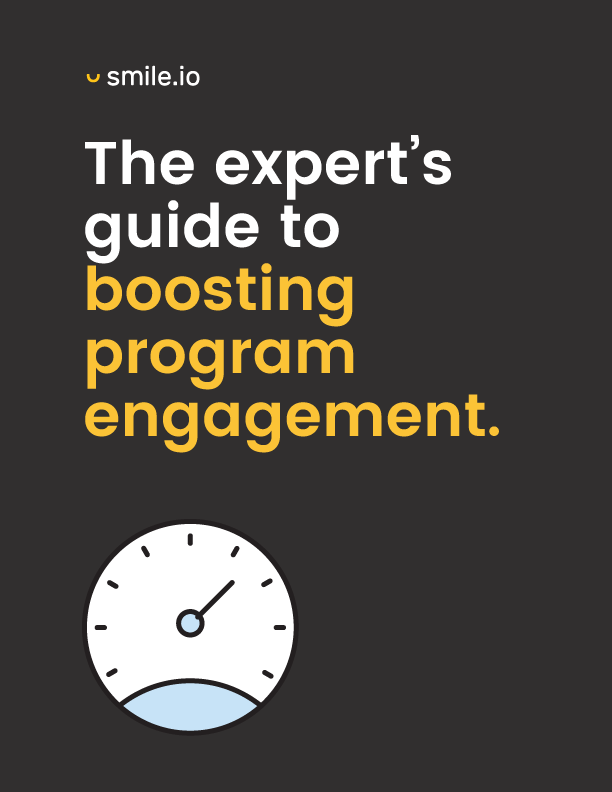 "Simply having tons of members doesn't mean that you have a successful program. You need those members to be engaged and participating."
- Alex McEachern (Head of Marketing, Smile.io)