Calculating Loyalty & Retention Metrics
We make the math easy
Sometimes calculating metrics can be intimidating, especially if numbers and math aren't your thing. Thankfully, we've taken the tough stuff out of measuring metrics and made it easy for you to understand and measure on your own!
This complete guide to "Calculating Loyalty & Retention Metrics" is designed to help you track, and improve your key metrics. From repeat customer rate to customer lifetime value and everything in between, we've got you covered.
Download eBook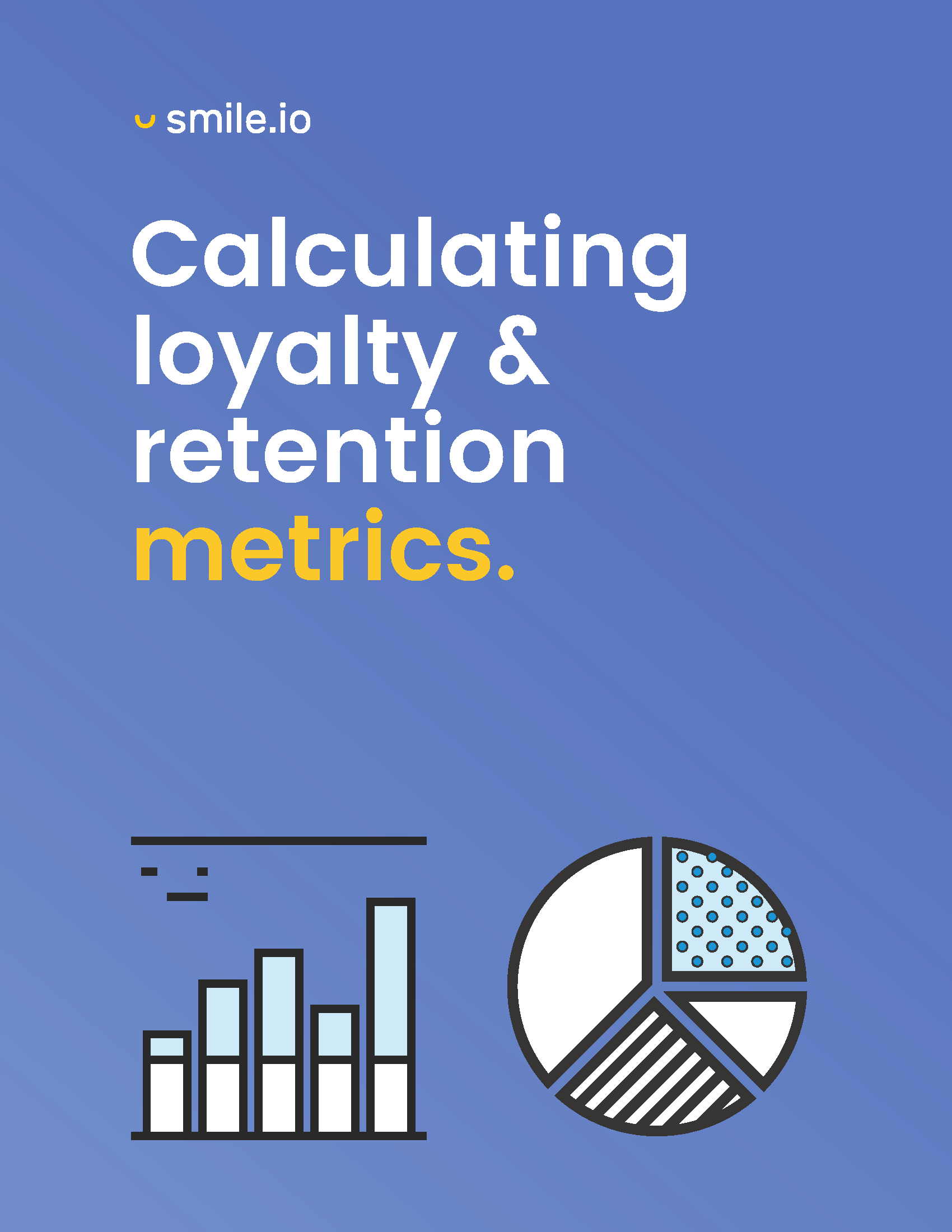 "Calculating metrics on a regular basis helps you track the success of your rewards program. It highlights what's performing well, and what areas can be improved for even better results!"
- Katrina Cinelli (Enterprise Account Manager, Smile.io)