The Expert's Guide to VIP Program Strategy
Take your retention strategy to the next level
VIP programs are one of the most effective retention marketing tools out there. Not only do they make your customers feel special, but they also have the power to significantly boost your customer lifetime value, making them the perfect addition to any retention strategy.
Learn everything you need to know about building the perfect VIP program in this all-inclusive expert's guide. The sky's the limit with VIP rewards!
Download eBook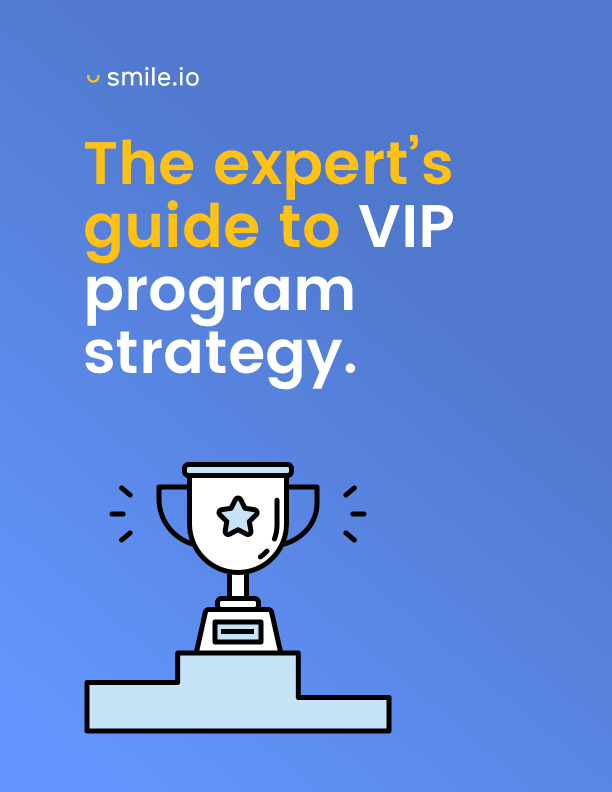 "With an emphasis on luxury and exclusivity, VIP programs create an experience that leaves customers wanting to spend more with your brand."
- Kirsten Burkard (Reward Marketing Specialist, Smile.io)