How to Build a Rewards Program in Fitness Apparel
Get incredible community gains with rewards
Fitness apparel is one of the fastest growing clothing industries in the world. Whether they're wearing it to work out or simply to be comfortable, your customers want quality and value from the fitness apparel brands they shop with, and a rewards program will help position you as the solution for both.
This guide will give you all of the industry knowledge you need to build a strong, active brand community. From lifting weights to lifting your repeat customer rate, we can help you bump up a weight class to pack a customer experience punch your members won't forget.
Download Industry Guide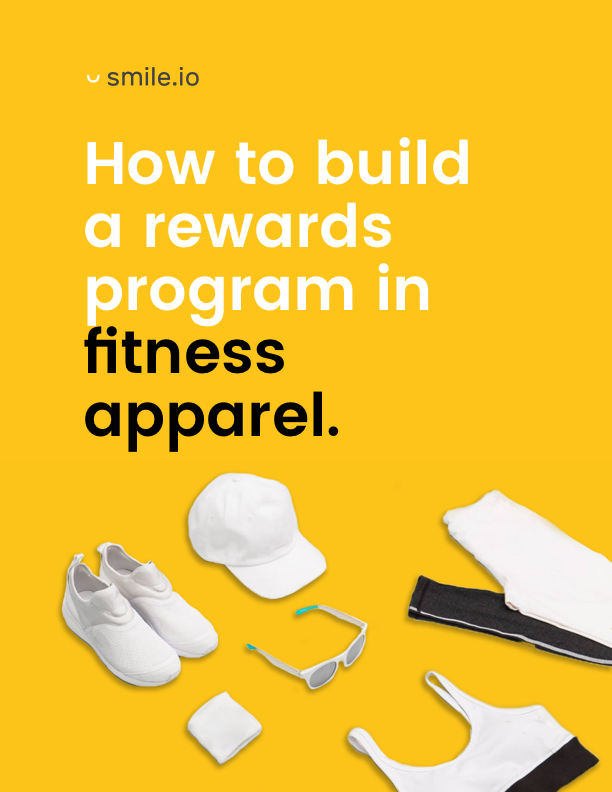 "Your brand community can become each shoppers' new 'fitfam' that feels supported, welcomed, and valued with a shared passion for fitness fashion."
- Kirsten Burkard (Marketing Specialist, Smile.io)