How to Build a Rewards Program in Pet Supplies
Taking retention to its full pet-tential
Pet owners are incredibly dedicated to their furry companions - they only want the best quality food, toys, treats, and other accessories for them. Fur-tunately, this makes the pet supply industry perfect for locking in customer loyalty with rewards.
Our pet supply industry guide gives you the tips and tricks you need to make your brand community exciting to join, fun to engage with, and valuable to share, all through the power of rewards. Find out how to make your loyal customers go absolutely mutts for your pet supply brand.
Download Industry Guide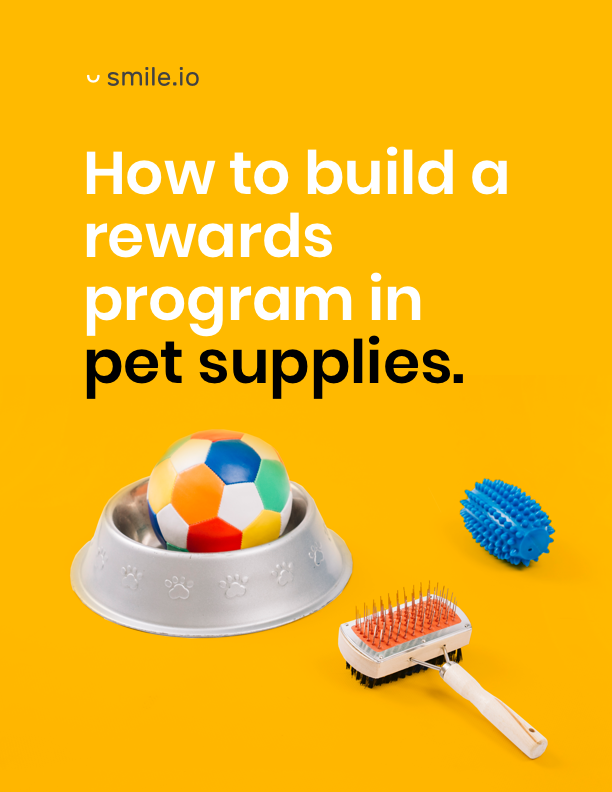 "Rewards programs capitalize on [pet owners'] tendency for togetherness by using perks and community actions to strengthen relationships between delighted customers."
- Tim Peckover (Marketing Specialist, Smile.io)