3 Reasons Your Facebook Ads Don't Convert and How to Fix Them
Make your paid acquisition count with a Facebook strategy that works
Paid acquisition on Facebook is an increasingly competitive landscape, which means you want to be sure you're approaching it the right way.
We've done the heavy lifting to help you understand why your ads aren't working and how to improve them in our insightful guide. With real merchant examples and easy-to-understand explanations, this guide is your secret weapon for cracking the paid acquisition code and turning more first-time visitors into long-time customers.
Download eBook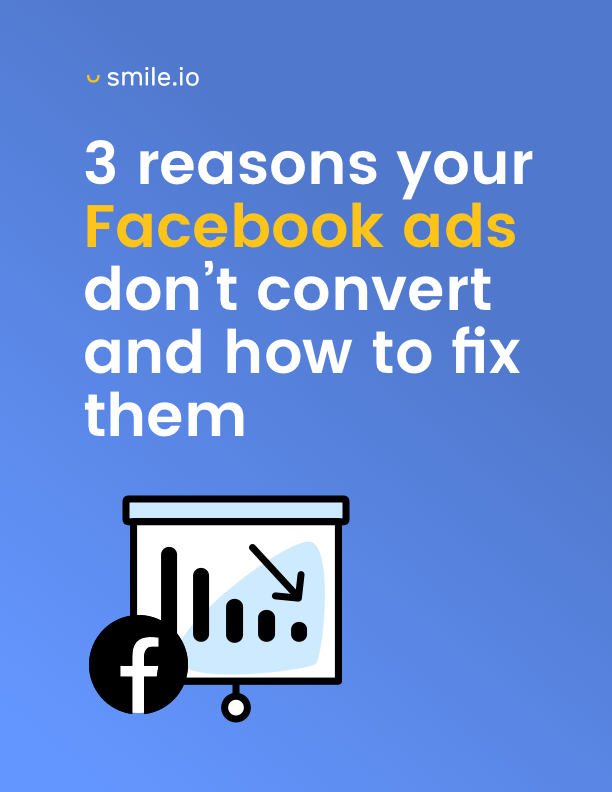 "In order to make improvements to your current Facebook ads strategy, you need to a solid understanding of what is and isn't working."
- Christine Matu (Product Marketer, Smile.io)