The Complete Guide to Customer Retention Tools
Everything you need to boost your retention marketing strategy
"The Complete Guide to Customer Retention Tools" is the perfect resource for anyone looking to improve (or start!) their retention marketing strategy. Each of the retention tools listed are a great way to boost your retention metrics while complements your existing acquisition tools.
With a comprehensive look at the advantages and disadvantages of each of these tools, you'll learn when each tool is most effective and leave equipped to choose the right retention tools for your store.
Download eBook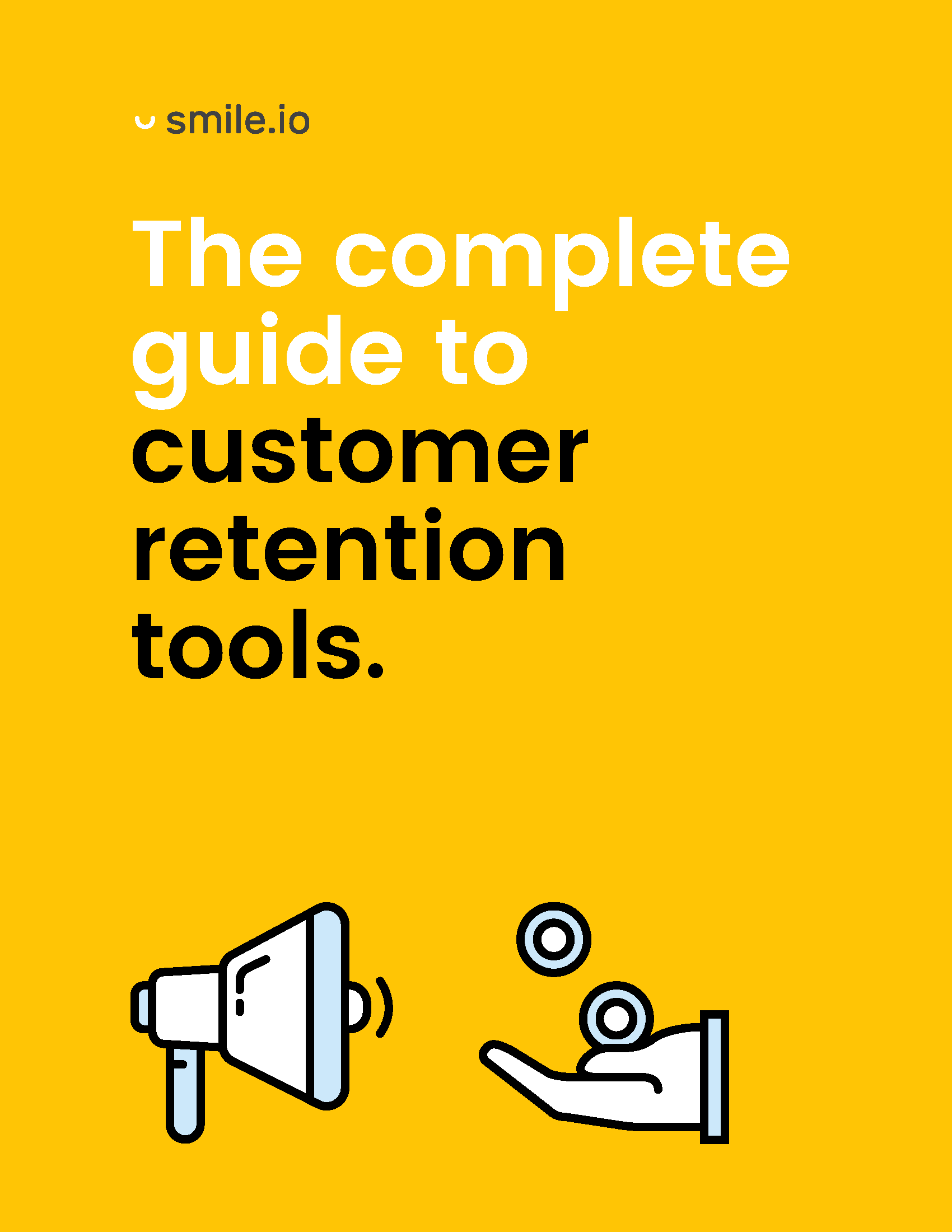 "Deciding to pursue a retention marketing strategy puts your store at the forefront of one of the most profitable trends in ecommerce."
- Alex McEachern (Head of Marketing, Smile.io)