Make Your Customers Smile.io
About
We believe businesses should make customers smile. As the industry leader in reward programs, Smile.io allows businesses to reward their customers how they want, when they want, and for the reasons they want.
We power some of the top reward programs in the world including elf, Topps, and mpix. We help these brands and more keep customers coming back and more importantly smiling!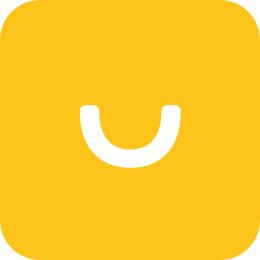 Active Reward Programs
We have thousands of live programs of different sizes, from small local stores to billion dollar businesses.
Participating Members
Our programs have more than 50 million participants around the world. Chances are you are already a member of one of these programs.
Partner Agencies
We partner with the best agencies, platforms, and tech across the globe. Together we are strong!

Our Start
We started as Sweet Tooth Rewards in 2012 and powered points based loyalty programs on the Magento platform.

The Early Days
We grew our points programs in the Magento ecosystem to power over 3,000 live programs on the platform.

The Expansion
In 2014 we expanded our points based loyalty programs to include two of the most popular ecommerce platforms: Shopify and Bigcommerce. Since then we have over 15,000 live programs using Smile.io.

Now
In 2017 we rebranded to become Smile.io and began to power reward programs of all different kinds. Our goal is to allow any business to reward their customers and make them smile :)
The Smile Office
Smile.io is headquartered in Kitchener-Waterloo at 305 King St. West. We are located downtown in the tech corridor of Canada. We also have a remote team across Europe, Asia, and South America.
305 King St W, Kitchener, ON N2G 1B9, Canada
Media Inquires

Press/Sponsorship
christian@smile.io

Guest Post Opportunities
kirsten@smile.io
We Would Love to Talk
We love conversations, and would love to have one with you! Whether you're looking for a speaker, an awesome career, or want to get started with a rewards program, we would love hear from you.